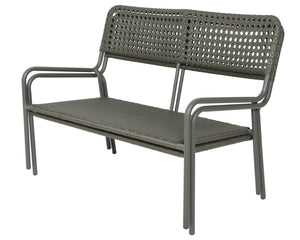 Durable, stackable bench with a weather resistant PE wicker weave. Antrhacite, sold individually. 27''deep x46'' wide x33'' tall. Powdercoated. Max weight 520lb. Available exclusively at Petworth Ace Hardware.
Available for local pickup or delivery at Petworth Ace Hardware.
Please indicate which store you'd like to pickup in the notes section at checkout. $40 local delivery fee for homes up to 5 miles from a location listed above.