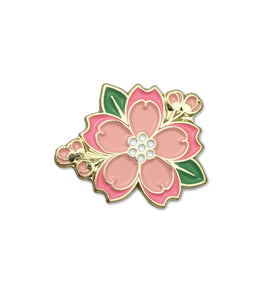 LAPEL PIN SIZE: approx 3''
The National Cherry Blossom Festival was formed to commemorate the 1912 gift of the trees, and has since become one of the world's greatest celebrations of spring. The National Cherry Blossom Festival, Inc., a 501©(3) not-for profit organization, is committed to providing enriching programming for the 1.5 million people who converge on the nation's capital each year to take in the beauty of the blossom – an enduring symbol of the friendship between the people of the United States and Japan.
Your purchase of the 2020 collectible lapel pin provides invaluable support towards the Festival's award winning programming, and contributes to the Trust for the National Mall's Cherry Tree Endowment Fund, which ensures the flowering cherry trees are sustained for future generations to enjoy.