We're more than just hardware- we're part of your community.
We are A Few Cool Hardware Stores, a group of 13 employee-owned hardware stores in the DC and Baltimore metro areas. Founded in 2003, our business is built from the connections we forge in our local communities. Our friendly staff provide goods and services to meet the needs of our valued customers and improve the quality of life in our neighborhoods. We believe in the power of customer service and strive to be the most helpful hardware stores on the planet.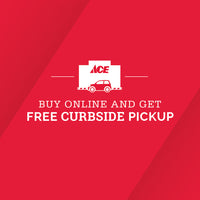 Free Curbside or In Store Pickup
Save time and reduce your time in store with our free curbside pickup program! Shop hundreds of thousands of items online at acehardware.com, or give us a call to place an order for everything else. 
Shop Now
Meet our new automated knife sharpening machine! Available at select locations.l